Pain... incredible pain! Lanat is always subjected to pain, his latest torment being forced to dress as a maid for his current job. But isn't it a bit too much when his rather questionable, supposedly moribund employer asks him to go and find a burial shroud of dubious existence? More incredibly painful pain awaits Lanat on his travels! Luckily, he has an incredibly high pain tolerance. But even so, can he withstand the indignities of a transforming bird-girl, a blond loose cannon, and a politically conniving noblewoman? Not to mention wandering nomadic tribes and camels. Oh, lots of camels! Behold Lanat's painful woes as he travels from humiliation to injury and back! Behold, this is Parallax! credits: payroo - drawer of all pages, art, etc. caronee - story, plot, etc. consultant anbumoo - art consultant, planner of conspiracies with payroo to drive caro mad
Fanwork

Hey, if you drew/wrote/did something cool that is a fanwork of Parallax, then email me so I can proudly display it here! Nothing makes me happier than fanart of my beloved characters.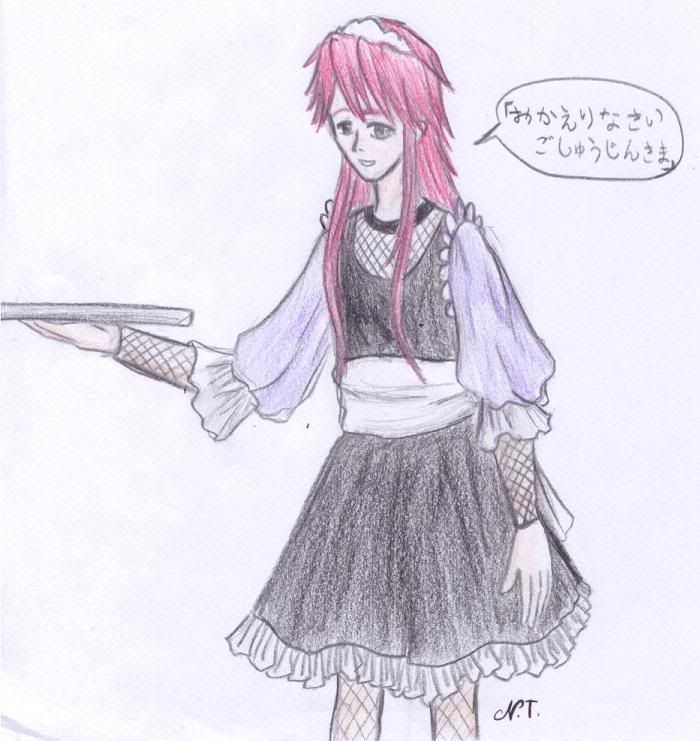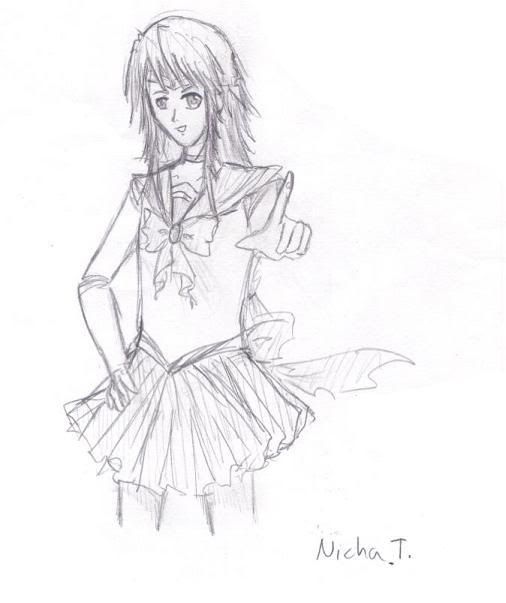 These two delightful drawings of Lanat crossdressing come from one of my earliest fans! I have been bugging her to do fanart for the longest time... and now I am finally satisfied! Although, there can never be enough fanart.. eheheh...
More of her art pockynin @ DeviantArt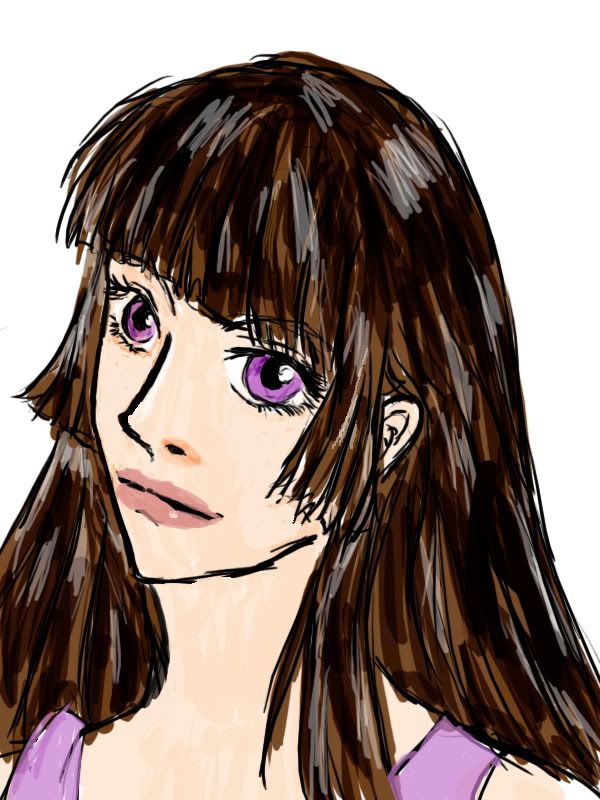 These two lovely drawings of Larei were done by a friend of mine. I just lent her my old tablet, so she wonderfully drew fanart! :) More of her art at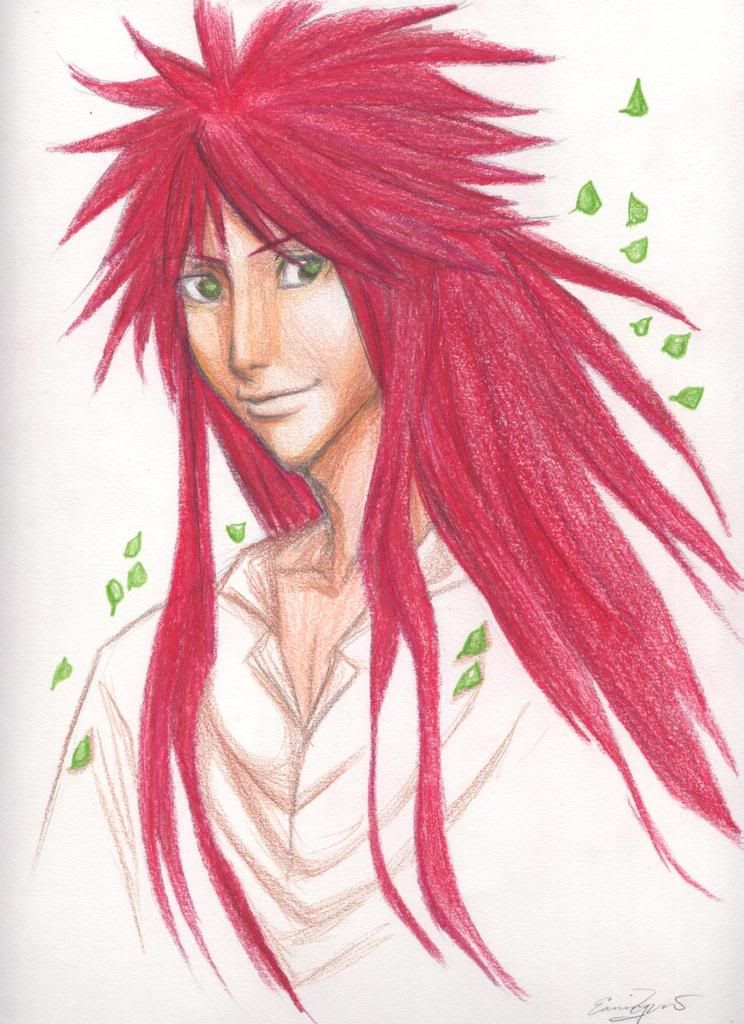 I got an awesome birthday present from a friend. You can see more of her art at
Fanart by another friend! You can find more of her art here mishy3wynn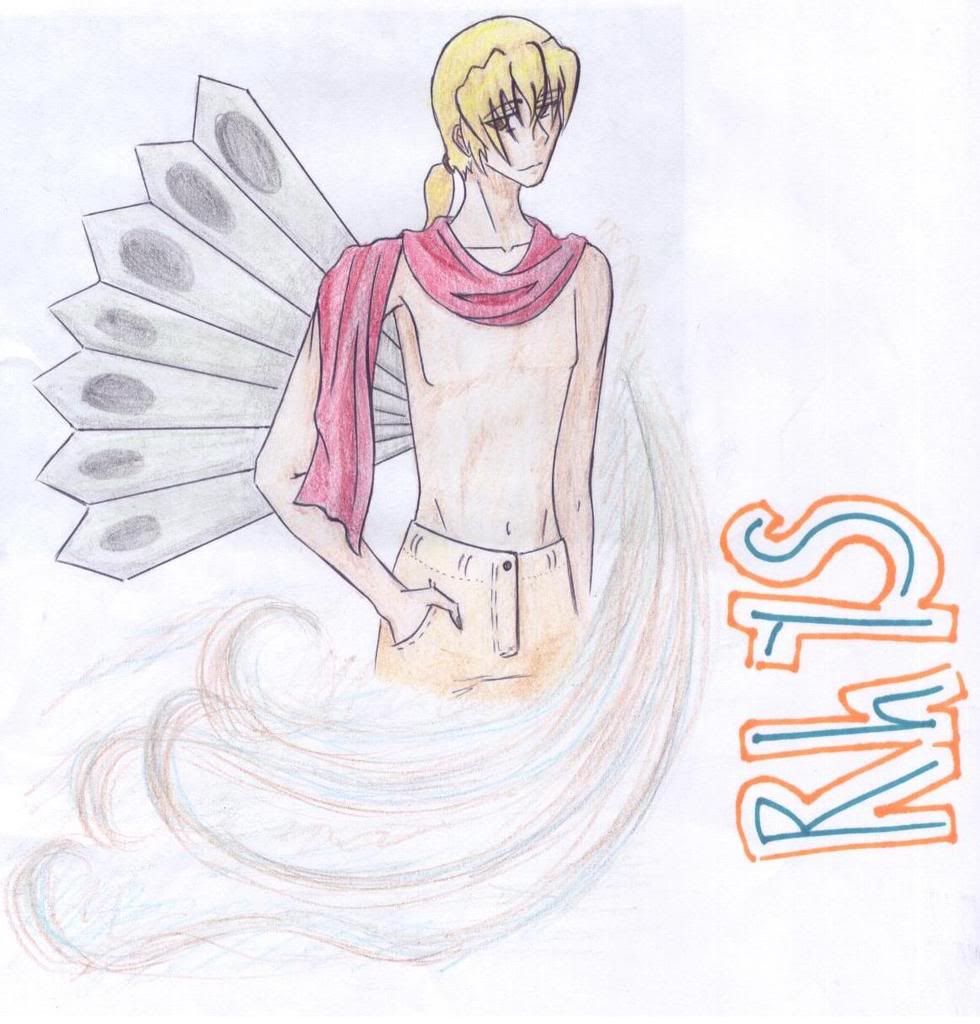 She drew this for me for my birthday! A wonderful present indeed!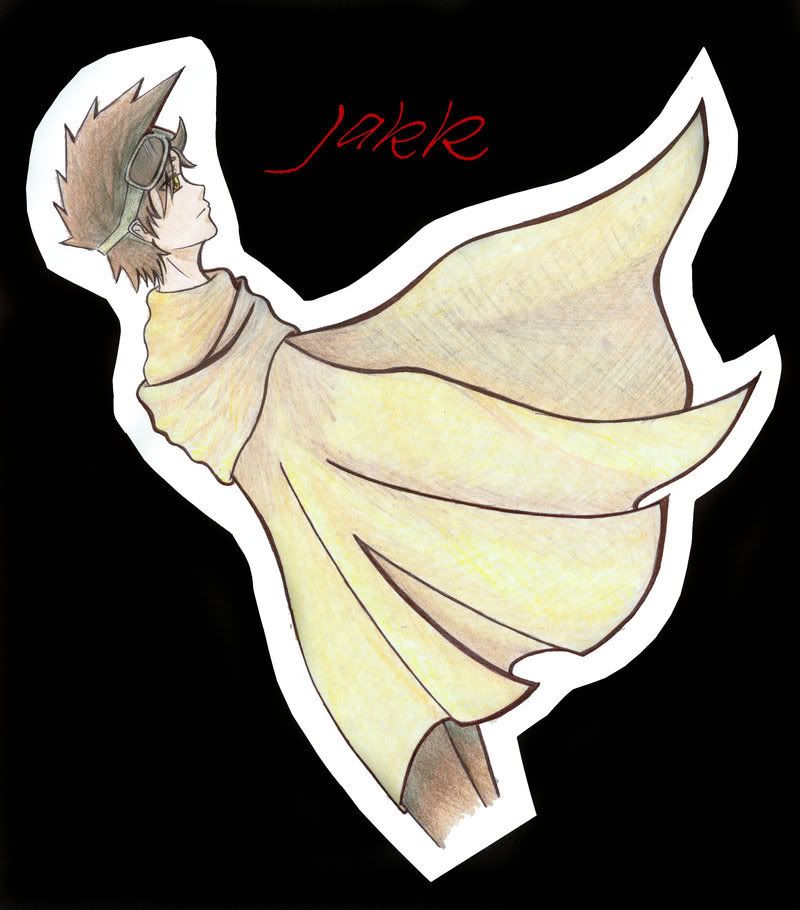 She is a fan of Jakk, so she drew us a Jakk! :)
Awesome! The first fanart by one of our online-only fans (that I don't know IRL). This was done by cahir-the-witcher
Aww, it makes me very happy indeed!
The wonderful TOILET-SEAT has drawn me yet another beautiful fanart! This time it's a gorgeous watercolor!!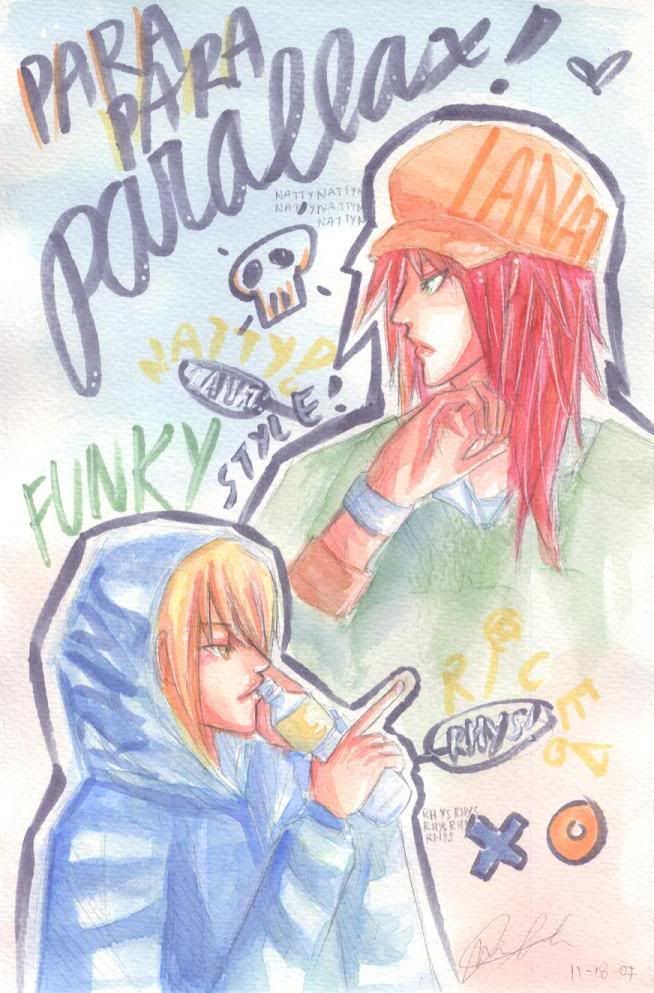 Funky style?! Sounds exciting!!
Yay! Something drawn for me by a friend (who sadly has no internet art thing I can link you to)!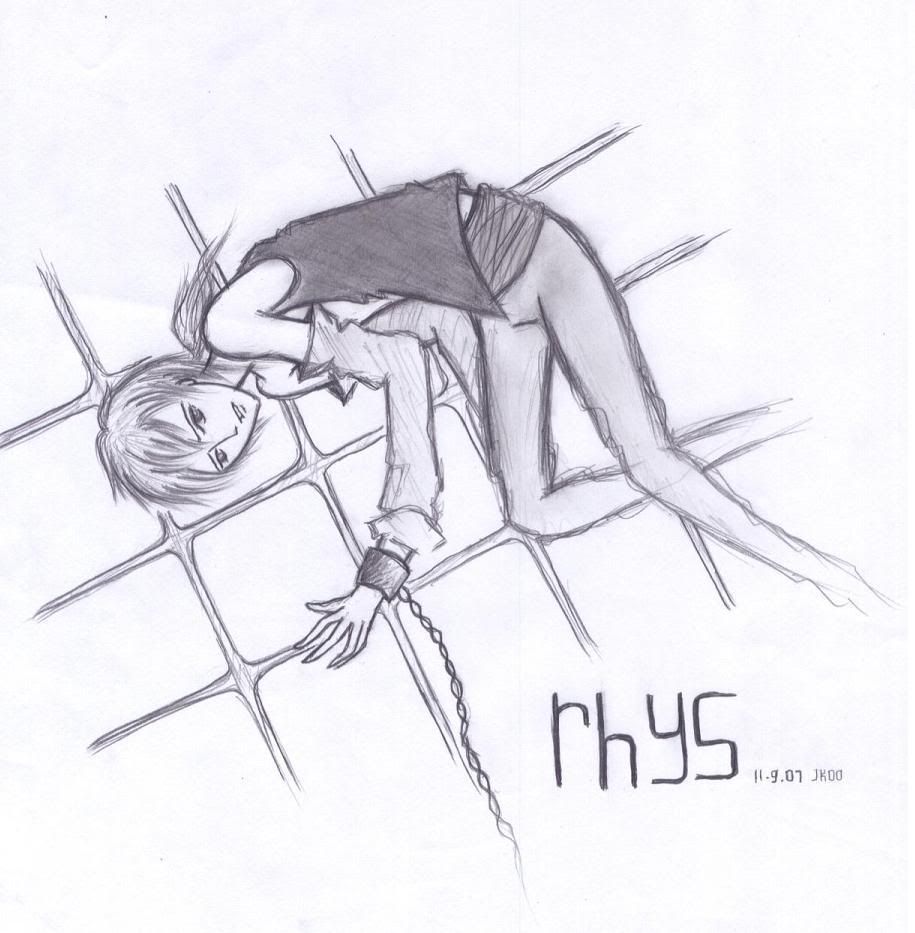 oh ho, it seems just a little naughty! but it's wonderful all the same!
The following is all done by one wonderful person! For more of her awesome-ness, go to her deviant art @ TOILET-SEAT
Here are her nice prettied up fanarts!
A paintchat! I didn't touch this one, which is why it's still so pretty... but I did get to see it being drawn!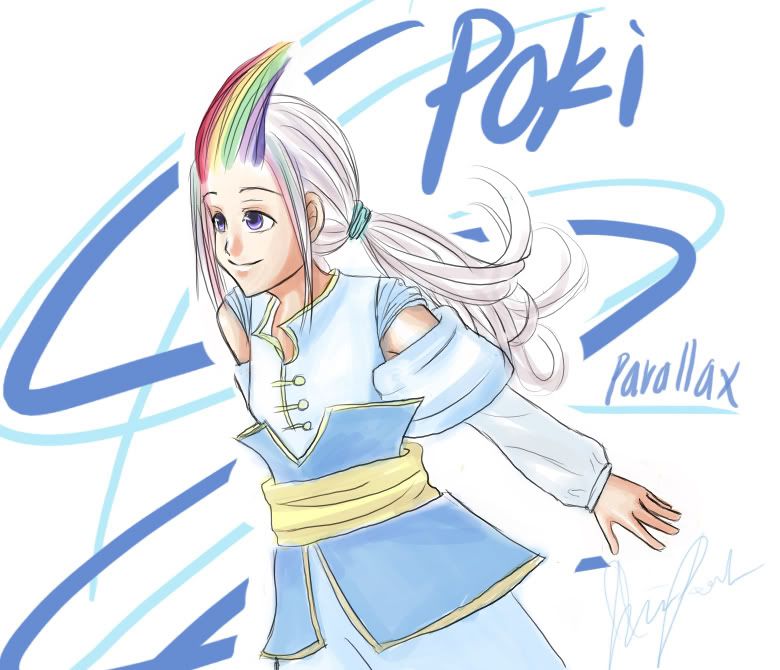 OMG it is the human girl form of Poki! The first wonderful fanart bequeathed to me from this wonderful person.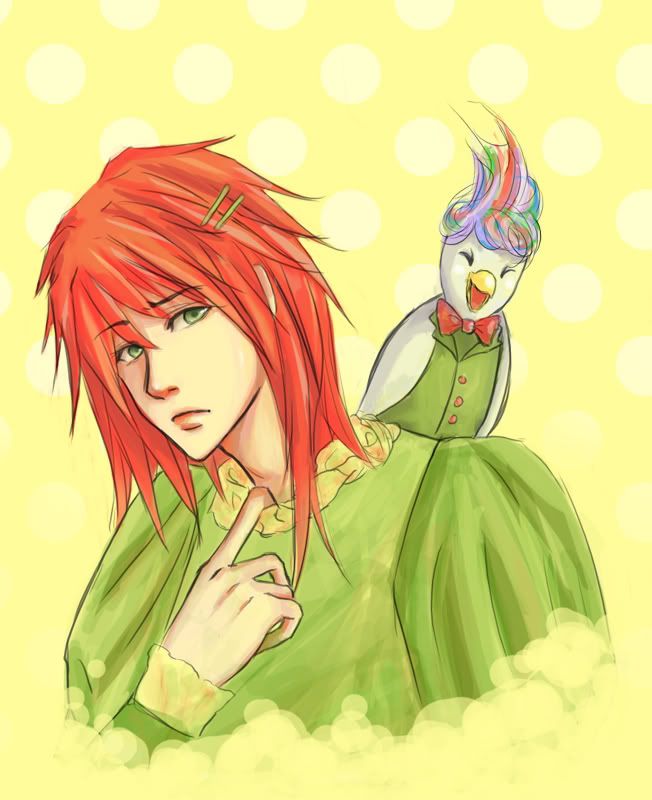 KYAAAA! Her trade with me in exchange for some Gurren Lagann fanart on my part. Natty is just darling in that dress.
In PaintChat, she was drawing and I was coloring... these are all rough and sketchy fun, mind you.
LOL Jakk is being emo.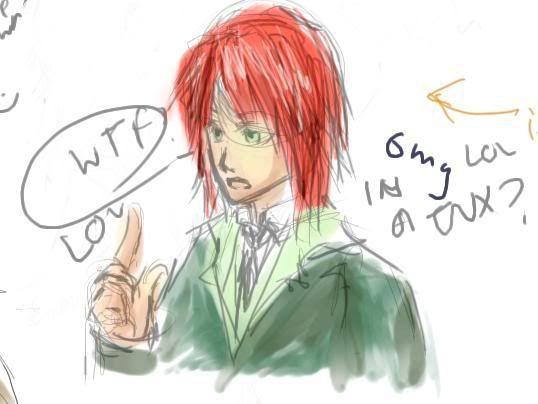 Lanat in a ... tux?! It's lime green too! But all bad taste in colors should be attributed to me, payroo, not her...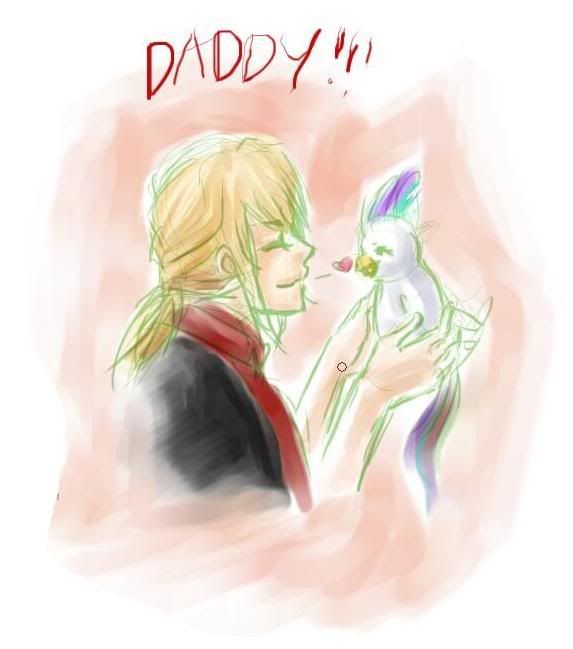 Waaah, it's cute, much too cute! Rhys with his darling daughter.